Z Cars Hayabusa Bike Engine Mini Road Kit
Z Cars' Mini Hayabusa Specification
Weight: circa 575kgs. This is subject to levels of refinement which add weight.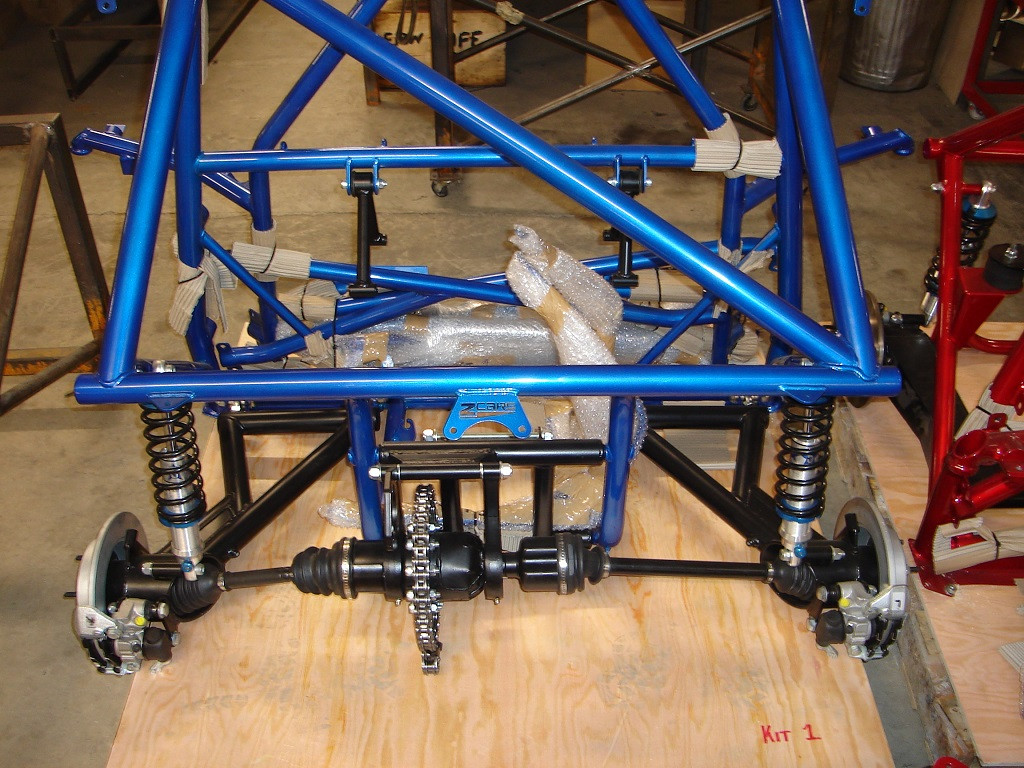 Conversion components : Full roll cage pre-assembled with customer engine and gearbox, chain sprockets and adjusting bar, rose jointed and adjustable rear suspension arms. Protech or Shocktec aluminium front and rear coil over dampers, differential and driveshafts, rear discs and callipers. Plus gear lever and cable, exhaust system, aluminium fuel tank, radiator and mounting bar.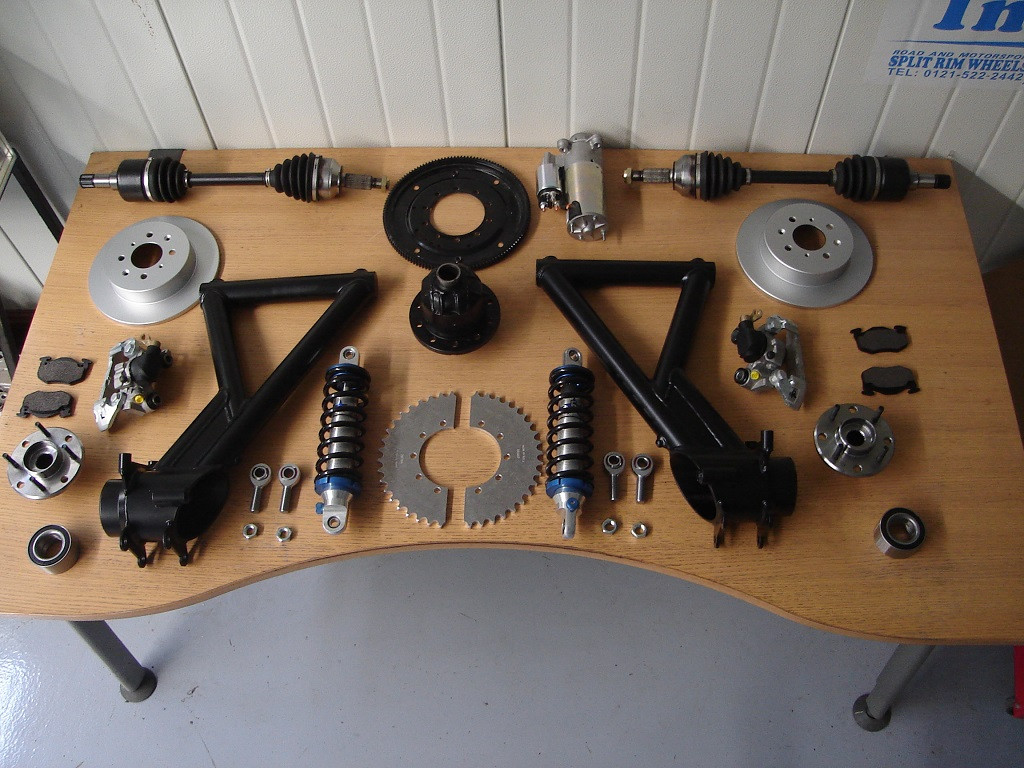 Typical factory options: Aluminium rear bulkhead kit, limited slip differential , electric reverse, various engine performance enhancing upgrades, factory seats, upgraded brakes etc.
Pricing options: We can supply your kit in various stages, from a comprehensive kit of parts, a basic installation into your bodyshell, a fully plumbed in and running option, plus factory turnkey cars. Please contact us for pricing.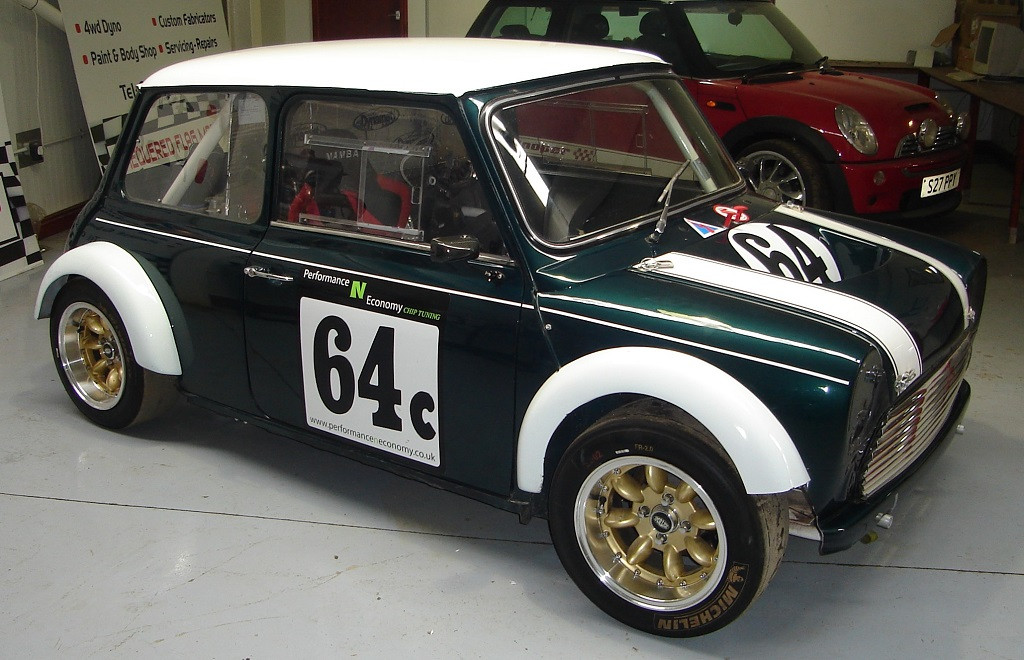 [Please note we are currently developing a kit utilising the Quaife QBA drivebox. This essentially replaces the chain, sprocket and electric reverse as the unit integrates a reverse mechanism.]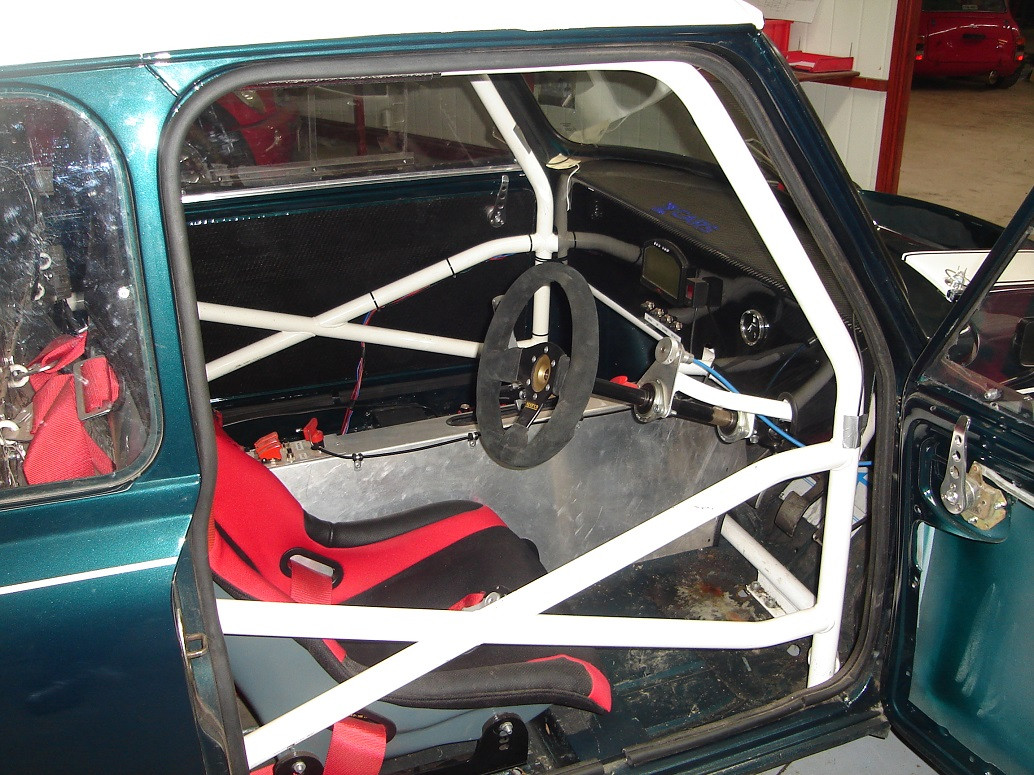 Anti intrusion / crash bar which has brackets for fixing the radiator
Alloy and plastic radiator with cap and fan switch
Aluminium shock absorbers and springs adjustable for ride height and damping complete with brackets to fit front sub frame
Full bolt in roll cage MSA Approved
Gear lever and cable
Fully rose jointed rear suspension arms adjustable for toe and camber
Differential (open)
Drive shafts
Chain adjuster with rose jointed adjusting system
Chain and sprockets
Hand brake cable and brackets
Rear brake discs and callipers
Engine Mounts and Cradles (can be changed at a later date as required)
Aluminium rear shock absorbers and springs adjustable for ride height and damping
Side exit 4-2-1 full stainless system and racing noise approved stainless silencer allows engine and drive to be lower giving better centre of gravity
The following optional extras are also available
A 3HP electric reverse system
Limited slip differential
Limited slip differential – Full race plate type
Aluminium bulkhead kit consists of 7 pieces shaped to fit, 4 are permanently fixed to the car, 3 are easily removed for servicing
Plug in wiring harness and modifications to std motorcycle loom
Aluminium radiator header tank
Silicone hoses & radiator plumbing kit inc aluminium pipes clips etc.
Tubular front subframe. This is a direct replacement for any REAR WHEEL DRIVE Mini. It features inboard aluminium rose jointed shock absorbers adjustable for damping and ride height, these are operated with pushrods from the double wishbones. Both the top and bottom wishbones are fully rose-jointed and adjustments to caster, toe and camber are easily achieved on the car. The subframe accepts Z Cars aluminium fuel tank and radiator and can be retro fitted to an existing bike engined kit. It utilizes the Mini steering rack*, uprights, wheel hubs etc and comes complete with a throttle pedal adapting lever fixed to the frame ready to accept your original throttle cable.
Fully powder coated to our usual standard
* which now mounts to the subframe which eliminates all bump steer etc.
Trickshifter Full power Gearshift also Blips throttle on way down the gears
Alloy Race tank for multiple downshift to suit Trickshifter
Gear Indicator
Power commander – 08 'Busa
Anti-roll bars front / rear incl. droplinks & mounts road spec
Anti-roll bars front / rear adjustable race spec incl. alloy drop links alloy mounts etc.