USD 21,928.00
Contact Information
Phone: +33 620520240
E-Mail: contact@cedric-vaslin.fr
Address: Open In New Tab
Summary
Location: France / Bouches-du-Rhone
Year Of Manufacture: 1991
Mileage: 1243 mil / 2000 km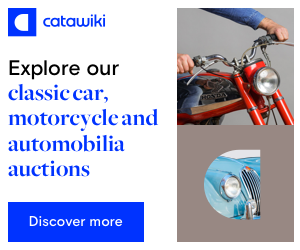 SPECIFICATIONS
Year Of Manufacture:

1991

Mileage:

1243 mil / 2000 km

Car Type:

Coupe
Drive:

N/A

Condition:

Restored

Interior Colour:

Black

Number Of Doors:

2

Number Of Seats:

4
Location:

France / Bouches-du-Rhone

Exterior Colour:

Red

Gearbox:

Manual

Performance:

63 BHP

Drivetrain:

N/A

Fuel Type:

Petrol
DESCRIPTION
It is rare to see such a restoration work on such a small car

The cost price of this marvel after restoration is more than 22 000 € on invoices

The body has been completely dismantled for restoration and exterior painting.

All the engine and gearbox were rebuilt by a MINI professional.

The running gear is also new.

The upholstery is also new.

As well as all the consumables: tires, brake pads, exhaust system etc. ....

This total restoration has only 2 000 kms so much to tell you that this little bomb comes out of break-in.

Available and visible on appointment in the VAR



Il est rare de voir un tel travail de restauration sur une auto si petite gamme

Le prix de revient de cette merveille après restauration est de plus de 22 000 € sur factures

La caisse a été entièrement démontée pour restauration et peinture intérieure extérieure.

Tout le groupe moteur boite fut refait à neuf chez un professionnel de la MINI.

Les trains roulants sont refait aussi à neuf.

La sellerie est neuve aussi.

Ainsi que tout les consommable : pneus plaquettes? ligne d'échappement etc...

Cette restauration totale n'a que 2 000 kms autant vous dire que cette petite bombe sort de rodage.