This EV Kit Turns Your Classic Mini Electric For Under $20,000
Wish your classic Mini was electric? Perhaps you live in a city where new legislation is making it increasingly difficult (and expensive) to run a classic, gas-powered car. Now help is at hand, thanks to a drop-in electric kit.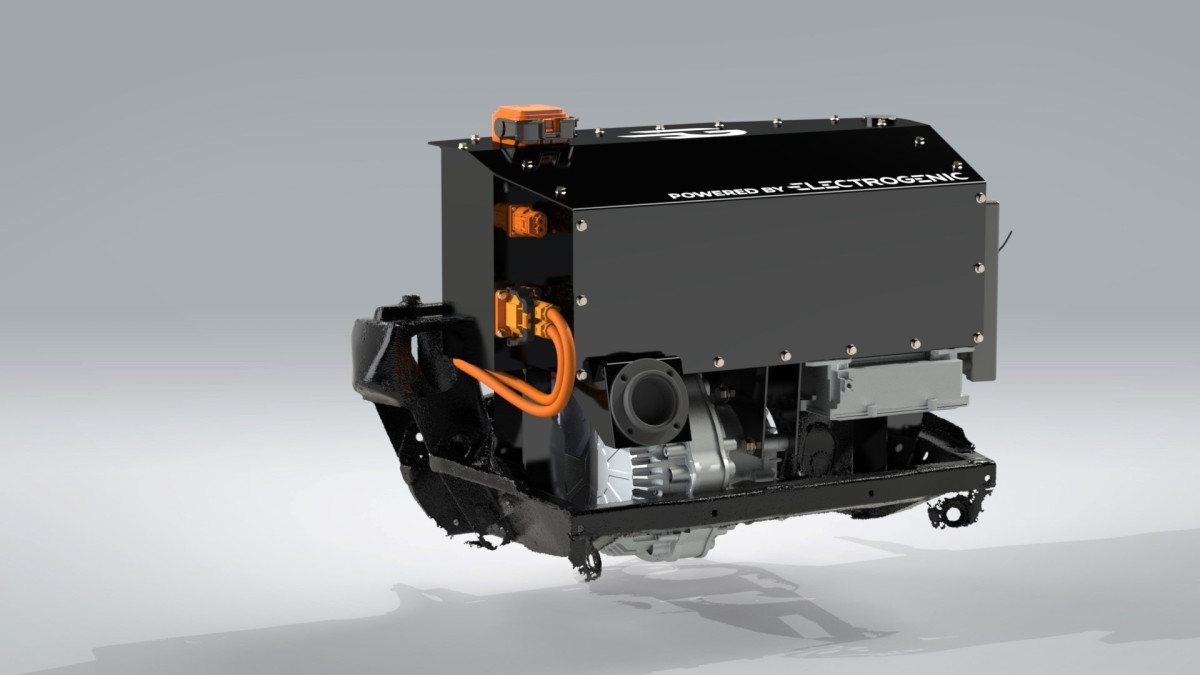 Built by a British firm called Electrogenic, the kit aims to offer a more budget-friendly way of electrifying classic cars than some other options currently on the market. Costs are saved because this kit does nothing more than replace the original engine, transmission and gas tank with a motor and battery – whereas other companies that electrify classic cars also tend to load up the bill with a ground-up restoration too.
Designed to be plug-and-play, the kit from Electrogenic promises a range of 80 miles when driven in the city (so you can expect fewer miles out on the freeway, but that's not where a classic Mini is most at home).
The kit is priced at £15,000 ($18,850) plus local tax and installation. Although made it England, Electrogenic says the kit is available internationally though its network of installer partners.
The company says the drivetrain produces about 60 horsepower and has a 20 kWh battery pack as standard, although an extended-range option with further battery cells fitted in the trunk is also available. A European Type 2 charge port is pre-mounted to the system and can be accessed via a range of bespoke replacement front grilles.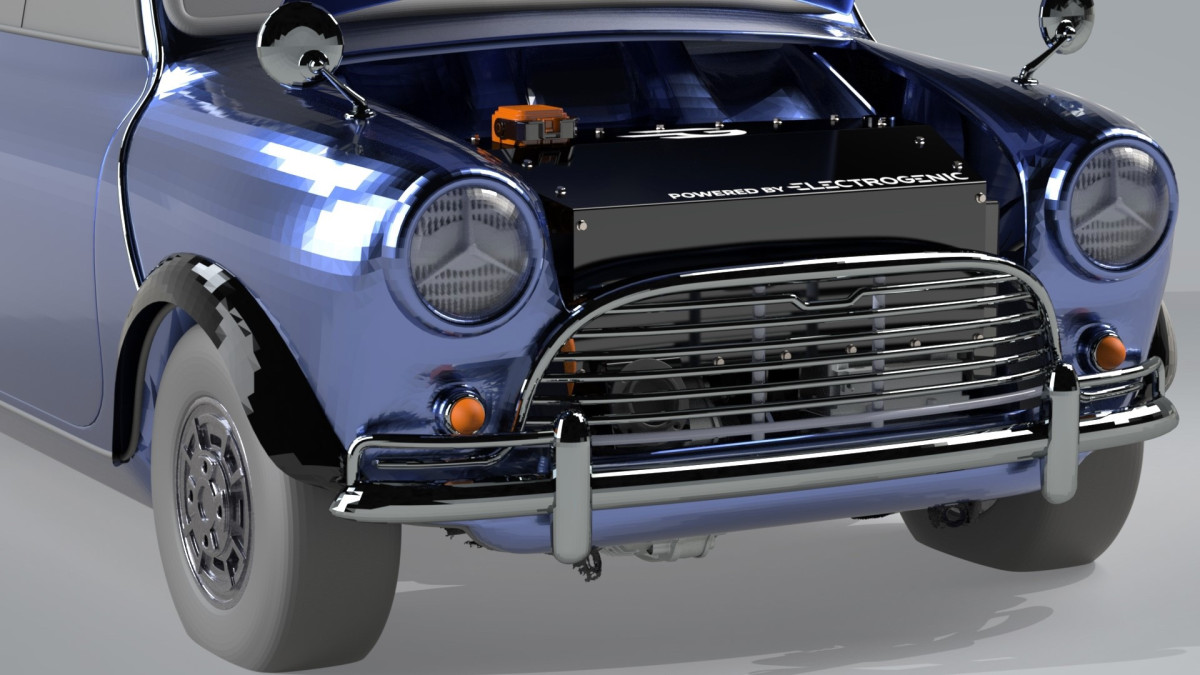 Electrogenic says the kit can be installed by any qualified mechanic and the package is sold as a pre-tested, fully assembled kit. The electric drivetrain is entirely incorporated into a replacement front subframe, further simplifying the installation process – and that process is claimed to be fully reversible, should customers want to swap back to the original engine later.
The company says: "The installer simply bolts in the new subframe assembly and wires up the throttle and dashboard…The charging socket is also incorporated neatly into the new subframe assembly, so there's no high-voltage wiring at all."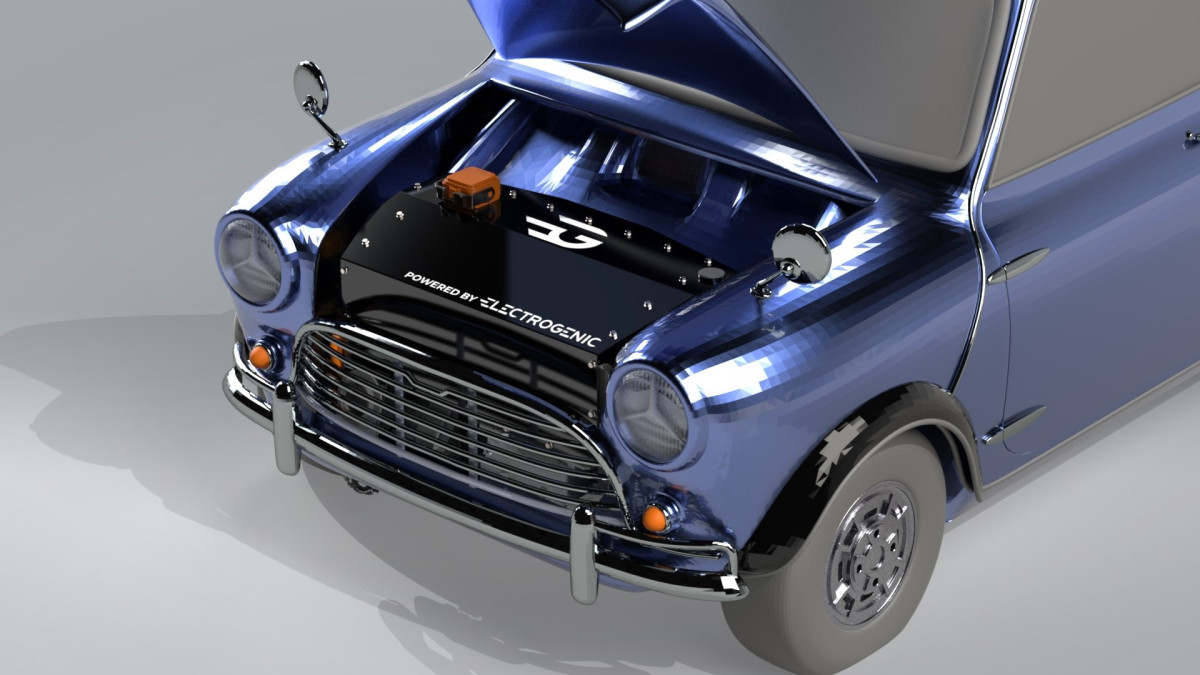 I have driven a classic Mini made electric by Electrogenic, and while the car loses some of its charm with the removal of the engine, it doesn't take much away from the overall driving experience.
The performance is similar and although there's no need to change gear, the car still feels like an analog classic with the edges rounded off, rather than a totally smooth and silent modern EV. For drivers who have perhaps inherited a classic Mini and aren't sure what to do with it, or for those who no longer want to deal with the ongoing maintenance of an ageing engine, the kit offers a neat way to breathe new life into a classic Mini without entirely robbing it of its character.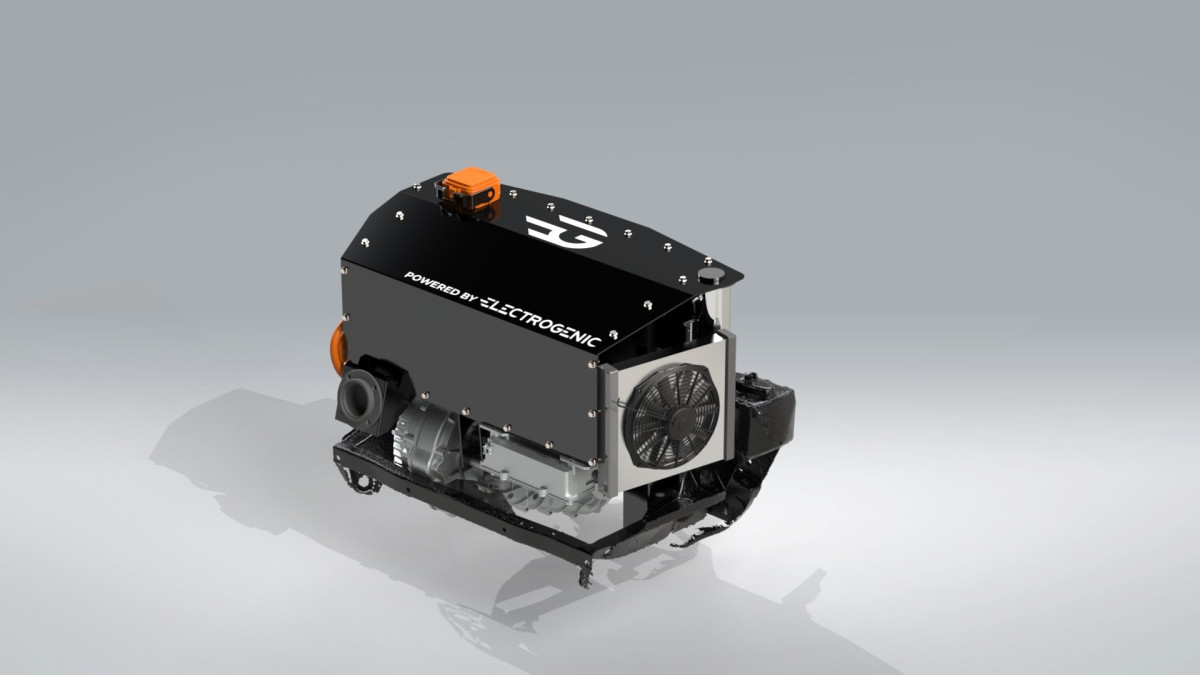 While purists are right to be queasy at the thought of stripping out the Colombo V12 from a Ferrari 250 and replacing it with batteries – and I for one hope such a thing never happens – electrifying cars whose engine was never the main attraction does make sense.