Someone Paid $140,000 For This Classic Mini
The Mini Cooper has to be one of the most iconic classic cars ever produced, and while the modern Mini continues to sell in great numbers, there's still an army of fans who consider the original to be the only one worth having. In this day and age, restomods are all the rage, and there's one company establishing themselves as the cream of the crop, akin to the work that Singer performs on Porsches: David Brown Automotive. That's who produces the Mini Remastered Oselli Edition. Back in May, we covered this shining little gem as it was revealed in production form, and now the first one has officially been delivered to a customer in Scandinavia with a personalized twist: this one's a four-seater.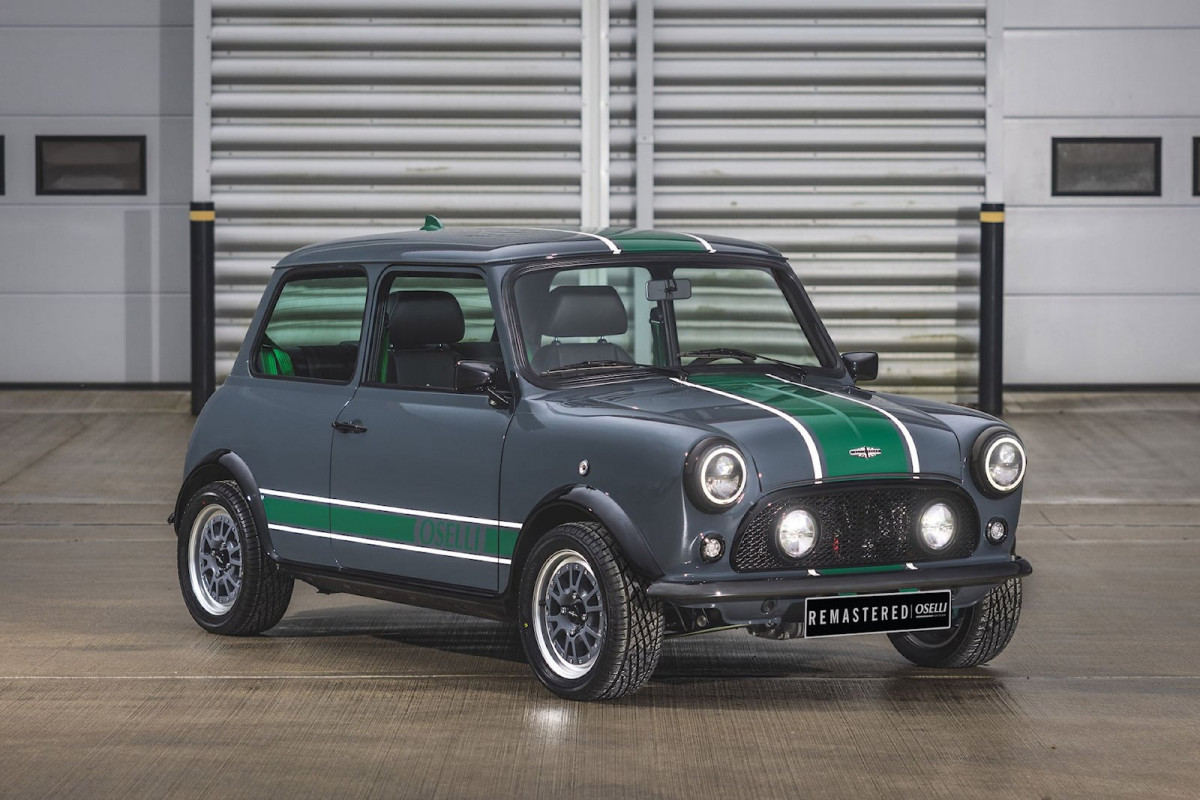 This car is the first of 60 cars celebrating 60 years of Mini (in 2019) and each one takes around 1,400 hours to build, so deliveries take some time. The first example is finished in Carbon Grey with Heritage Green accents, while others will have access to more hues like Old English White with accents in Competition Red or Royal Blue. All exterior graphics are painted on by hand.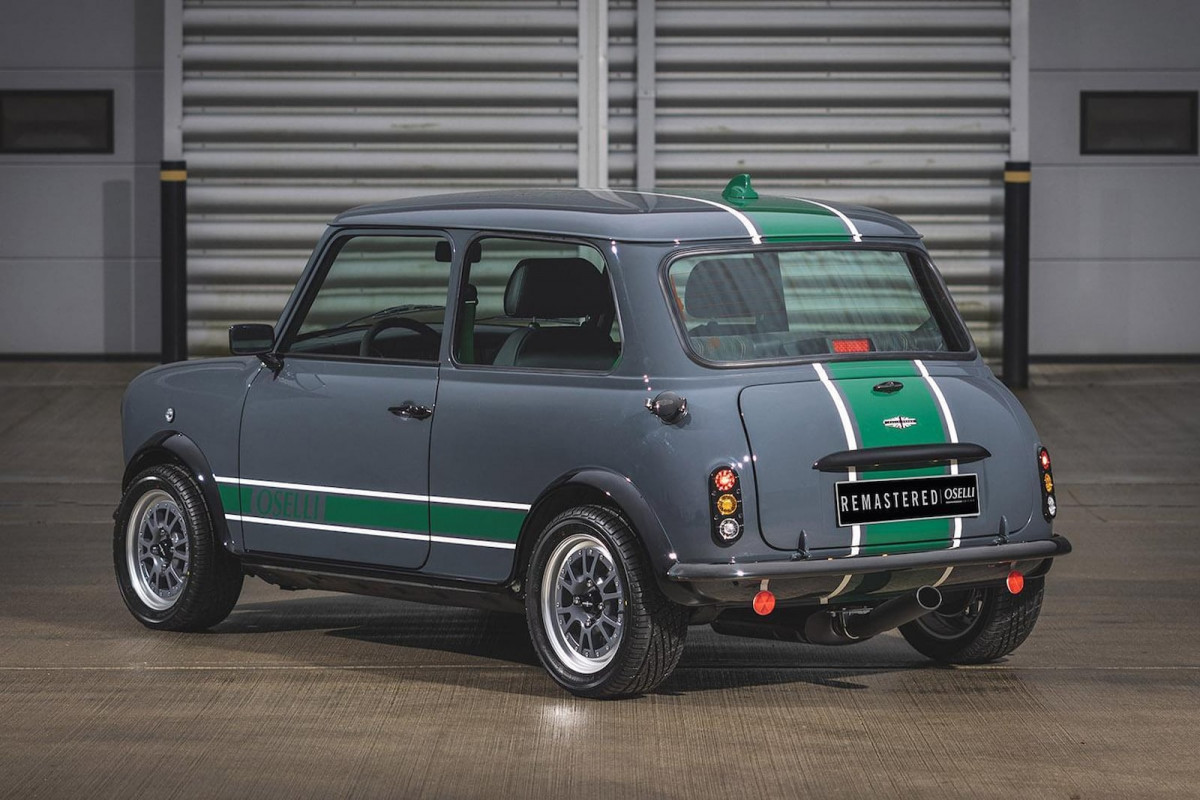 Under the hood sits a 125-horsepower and 113-lb-ft version of the famed A-series engine, which is down quite a bit on the modern Mini's base figure of 134 hp and 162 lb-ft. That doesn't sound like much, but it will still get this little racer to 62 mph in 7.8 seconds, partly thanks to a short-ratio five-speed manual transmission and a limited-slip differential. Other features include high-performance AP Racing brakes, a free-flow exhaust system, and Bilstein suspension. The car rolls on a set of 13-inch classic-style Mini alloys.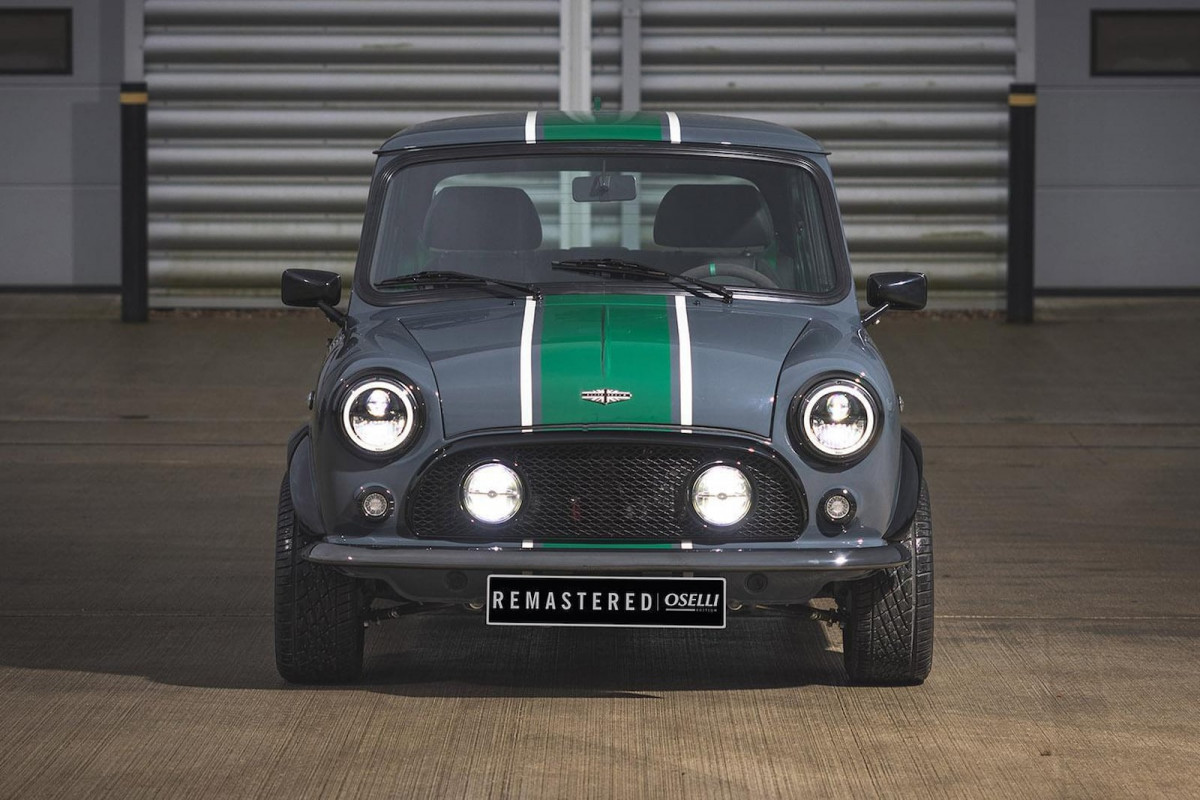 Inside, the Oselli Edition features leather and Alcantara upholstery and embroidered seats. This is a four-seater example, but two-seat builds are also available with a leather-wrapped roll-cage.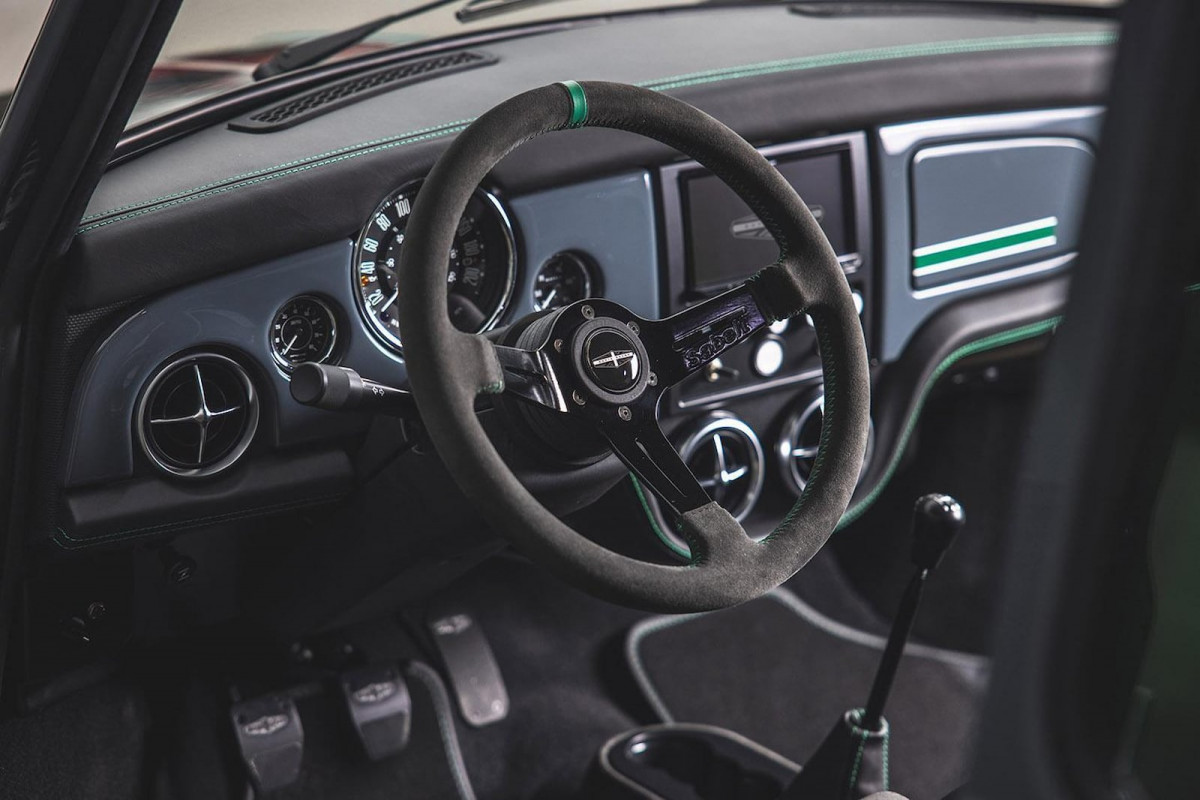 "We are enormously proud to have completed the first customer delivery of Mini Remastered, Oselli Edition, just seven months after its full unveiling. There is an outstanding orderbook for this limited-edition model, with customers from around the globe set to receive their bespoke car in the coming months. This is an exciting project for the brand, and we are delighted with the interest it has created from customers in every part of the world." says David Brown, CEO and founder of David Brown Automotive.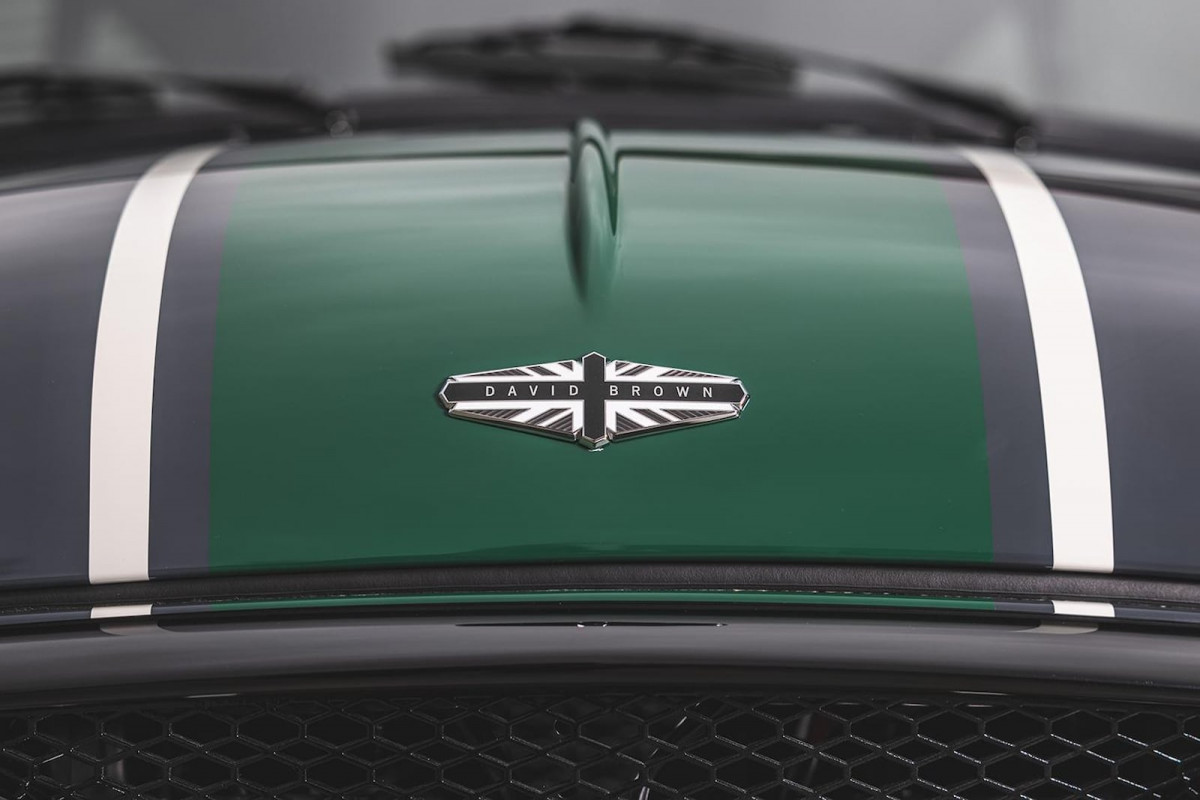 Production has just started but with demand as high as it is, despite the $140k price tag. Built in left- and right-hand drive configurations, the Oselli Edition will be available in the US, Europe, and Asia in the coming months