Electrogenic Mini Cooper EV Review
The reasoning for EV converted classics is that many owners don't actually care all that much for heavy clutches, manual transmissions and temperamental carburettors, and converting them to electric power makes them more usable. If there's one thing we can agree on, it's surely that seeing more classic cars out and about is a good thing.
But when you're converting a classic Porsche or Ferrari, taking out the engine means losing a big part of the car's character. Given we're unlikely to see many more naturally aspirated flat sixes and V12s in production cars, it seems a shame to take them out and turn them into novelty coffee tables.
The best candidates for an EV makeover, then, are surely the ones where the engine wasn't the main event to begin with. The Citroën DS is often mentioned, and the original Mini must be up there too. There's plenty of love for the A-series, having powered Britain for decades and being highly tunable, but let's be honest, it was a tool for a job.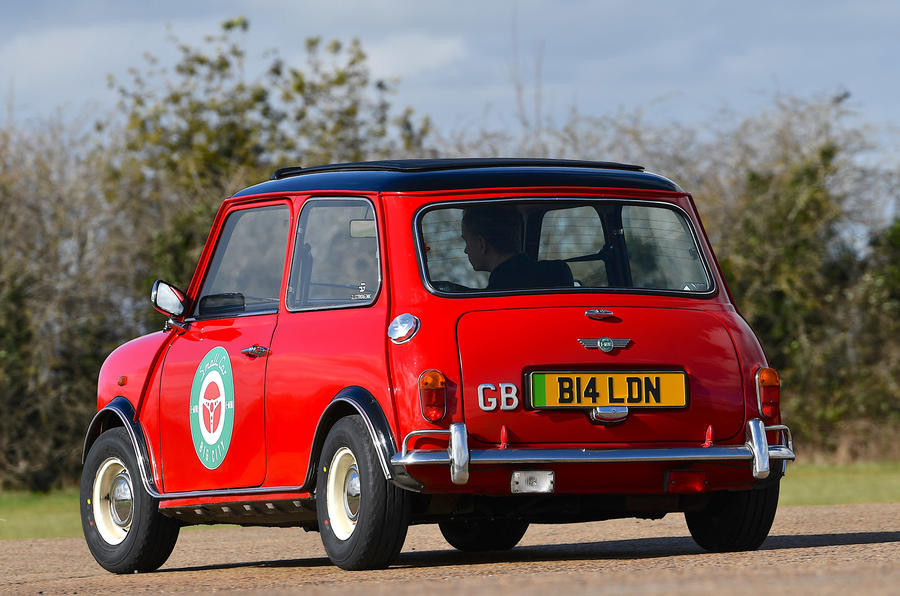 If any EV classic is going to work, it might well be this 1994 Mini from Electrogenic. Like Electrogenic's electrified Porsche 356 we've tried previously, you shouldn't think of this car as a production model. Their work is mostly bespoke and crucially it doesn't matter too much whether you bring them a classic Mini, Porsche or Jowett Jupiter, they'll convert it to electric (for a price). 14 electrogenic mini cooper electric 2022 fd rear corner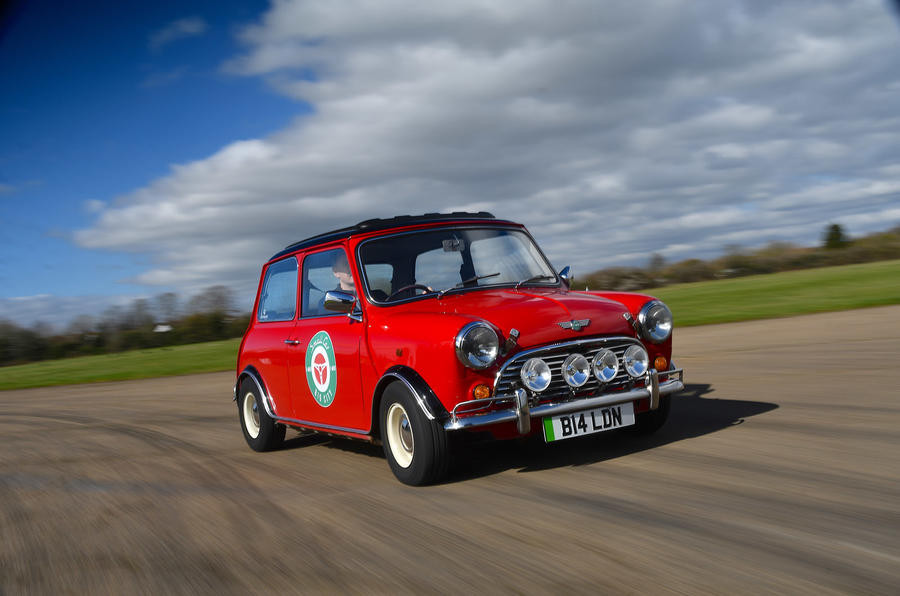 That said, there's more demand for Minis than for Jowetts, so this is about as low-cost and off the shelf as it gets. In fact, the particular car I'm driving here belongs to another company called Smallcarbigcity, which organises tours in London in classic Minis and plans to convert its entire fleet to electric.
So by the time they're done, there will be some economies of scale, and the conversion had to be as affordable as possible. Still, turning a Mini into an EV starts at around $50,000 plus a clean base car. And that's assuming it needs no other suspension or body work. Good thing Minis aren't known for rusting, then.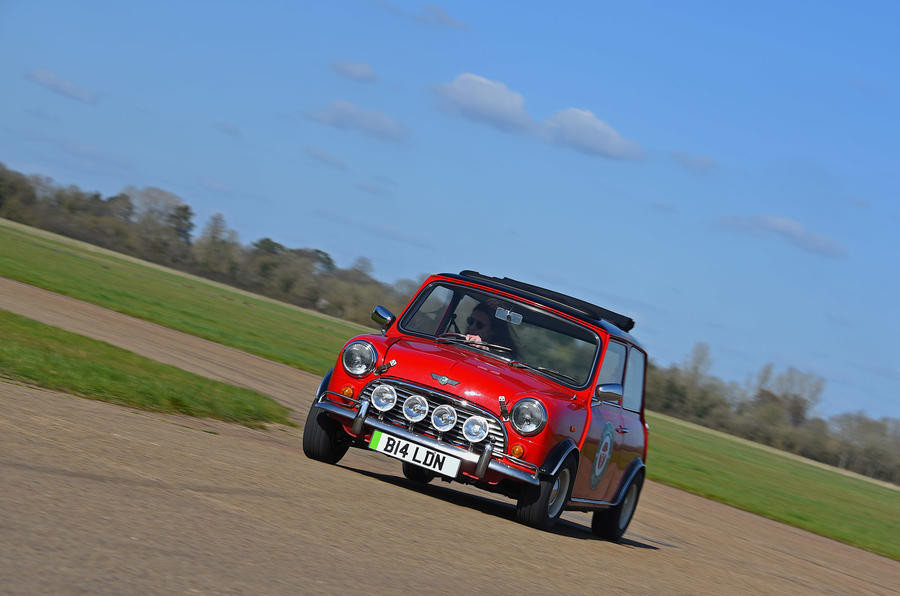 For that money, you get 21kWh of Tesla Model S battery taking the place of the engine and fuel tank. That gives it up to 160km of range, but it is possible to add more batteries if you're willing to sacrifice the rear bench. There's a CCS charging socket neatly hidden behind the petrol filler cap and it can charge at up to 50kW.
The motor is a Hyper 9 from a company called NetGain, which specialises in motors for EV conversions. It's capable of putting out 89kW and 235Nm, but here it's pegged back to the same 38kW of the original petrol engine. However, Electrogenic would be happy to unlock more power since that takes just a few lines of code. The motor drives through a five-speed transmission from a Citroën C1 as the original Mini's engine sump-mounted gearbox can't be adapted, and custom single-speed reduction gears are needlessly expensive.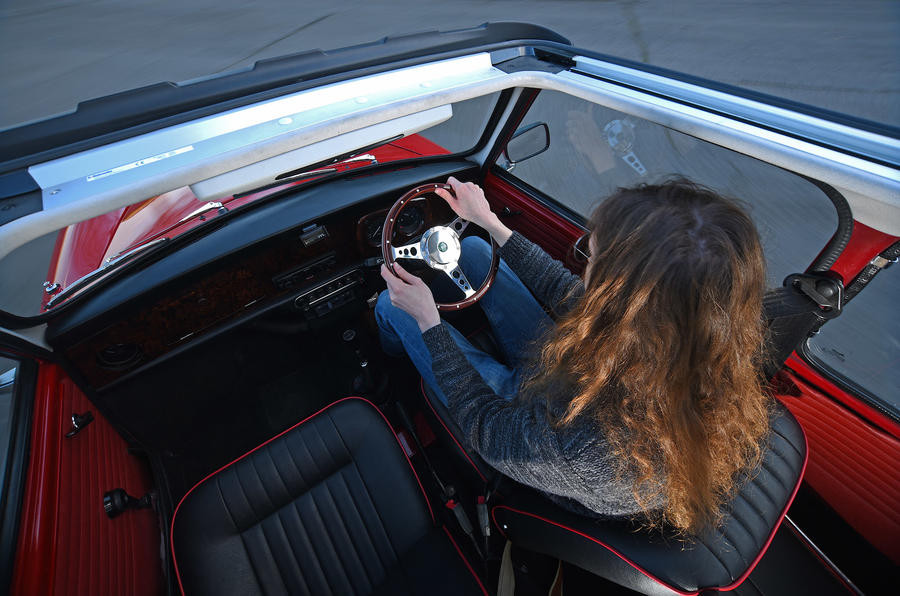 To drive, it's remarkably Mini-like. That might be an obvious thing to say about a Mini, but the salient point is that I don't think it loses anything compared with an original one. This one is entirely standard aside from the obvious. It looks stock, the interior is largely unchanged and the suspension is the same too, as the conversion only adds a handful of kilos. There's even a non-functional choke cable. Like the inoperative temperature gauge, it could undoubtedly be repurposed for the right idea and price.
You start it by turning the key, which makes the battery light come on to tell you the car's ready to drive. You don't need to use the clutch to put it in gear, but doing so does make the action slightly smoother. Letting out the clutch completely before moving off does feel weird, but it's another thing that sets driving this car apart from modern motoring.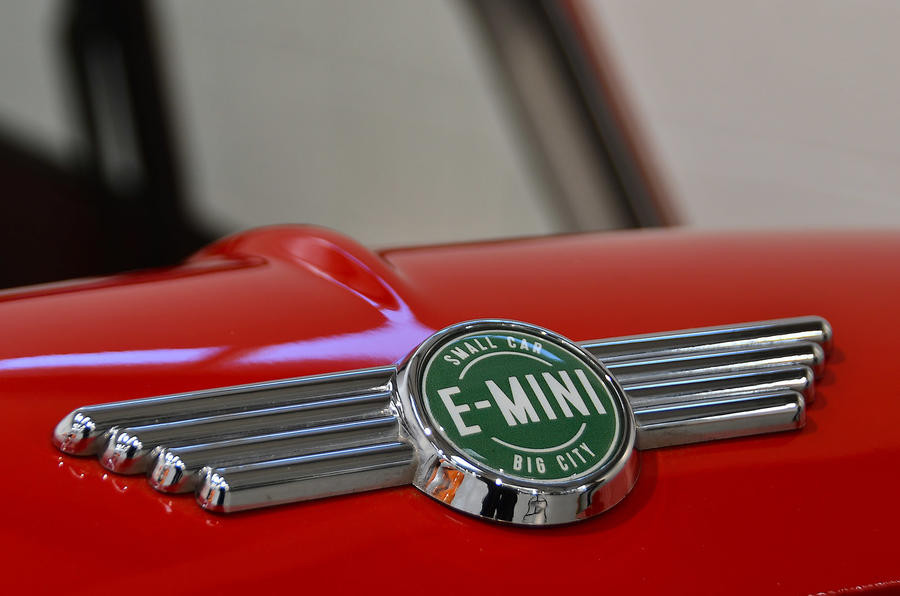 I was recommended to set off in second gear, but as the motor controllers aren't quite as sophisticated as in a modern EV, the car tends to kangaroo a bit. Setting off in first gets rid of that. Electrogenic can fit a different control module that smooths it out, but it's an extra.
You could choose to just put it in third gear and be done with shifting, but going through the gears does make a difference in how sprightly the Mini feels and it really adds to the experience. Downshifting is very peculiar, though, as there is no engine to give auditory feedback about where you are in the rev range and how quickly you can release the clutch.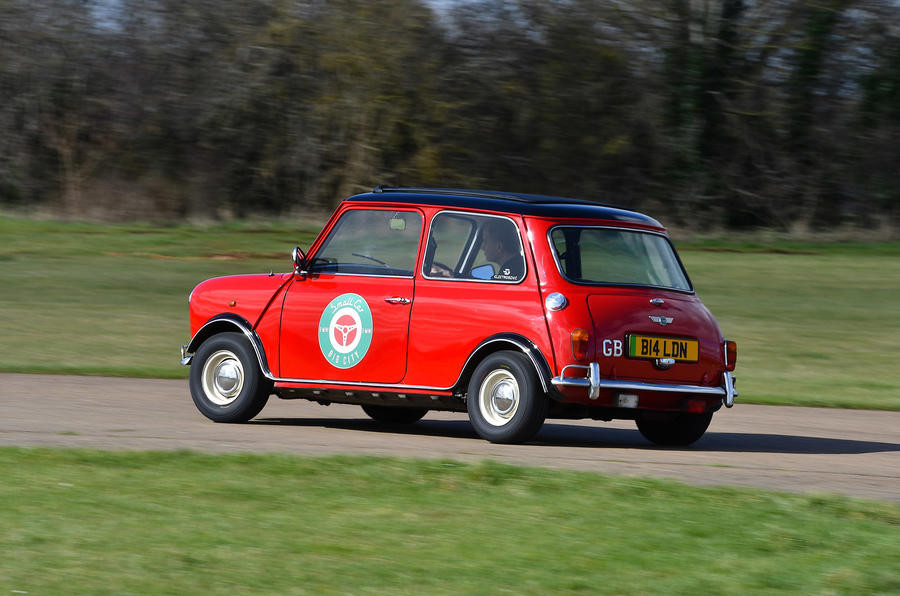 Don't think, however, that this is a noiseless modern EV. There is a fair bit of whine coming from the motor, making it oddly reminiscent of a original Mini. As the suspension is standard and the conversion has added a minimal amount of extra mass, the EV Mini drives much like a standard Mini.
The car was on fresh reissue Yokohama classic tyres, and while I wasn't going to push this small company's 27-year-old car to the limit, it hung on tenaciously around Bicester Heritage's test track. The heavy unassisted steering communicates beautifully as the near-inertia-free and stiffly sprung little car darts into corners and hops and bounces over bumps. It's not sophisticated or refined, but all the more amusing.
It definitely feels quicker than the 38kW suggests. An extra 15kW or so wouldn't go amiss, but it's entirely adequate and the full 89kW sounds like overkill.
At that kind of power output, you might want to consider a brake upgrade of some sort. On this basic car, Electrogenic has left the braking system mostly standard. It's unassisted, so the pedal needs a firm push if you want to stop in a hurry, but feels just about adequate.
Where it differs from a standard Mini is that like a modern EV, there's regenerative braking. Lift off the throttle and the regen is similar to the engine braking from a petrol engine. The amount of regen can't be adjusted on the fly, but Electrogenic can set it to your preferred level when they build the car.
What's quite clever is how it blends regen and friction brakes. There is a pressure tap in the brake lines. Press lightly and the pedal uses the regen from the motor to slow down, but once you go over a certain pressure, it switches progressively to the friction brakes. There is more than one modern car that could learn a thing or two from this conversion in that respect.
It's good fun, this electric Mini, and there is something comforting about not having to worry about the fragility of a 30-year-old petrol engine. It doesn't need gentle warming up and it's not going to throw a fan belt.
By the time you have a turnkey car according to your personal spec, you could easily be spending a lot of money. Certainly more than a new Mini Electric. The rational case here is shaky at best, but that doesn't seem to dull the appetite for restomodded Minis.
Source: Automotive Daily - Illya Verpraet